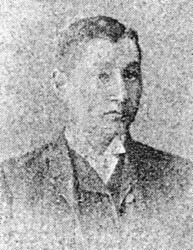 Henry Edward Fripp


There are not many photographic businesses anywhere in the WORLD which have celebrated their 100th anniversary. In South Africa, only one photographic company rates this distinction.

Fripps had its beginning when a British professional photographer, Henry Fripp, came to South Africa in 1870 and started a photographic business in Cape Town where he became famous and traveled all over the Cape, leaving his name and works in Beaufort West, Kimberley and Port Elizabeth.. There are still traces of these early studios in the form of old photographs. Many are now in the safe hands of the Johannesburg Photographic Museum.

After the death of Henry Fripp, the business changed hands three or four times and in 1938 taken over by Mr J. Hochman, it was then situated in Main Street, Port Elizabeth. From 1938 the studio prospered and soon expanded. In 1940 there were two branches but had to be cut back during the wars because of short supplies.

For many years Fripps flourished in Port Elizabeth and soon expanded to Johannesburg. FRIPPS is still going strong and is proud to be among the top leaders in the photographic field and soon to hold the same name in the television market.

There are still families using FRIPPS whose forefathers were with the original Henry Fripp studios. Only a business that gives good service, advice, quality and the right product will survive over 100 years, and now with television, FRIPPS will continue with its same outstanding record to it's present-day customers for another 100 years.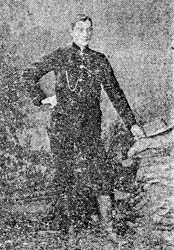 Henry Edward Fripp


Twenty-five years ago FRIPPS originated the FREE-FILM SYSTEM. The free film idea was eventually picked up by other firms until today it is a common practice in the trade.

Now, as well as the FREE FILM system, FRIPPS have started the FREE CREDIT system for cameras, radios, projectors, darkroom outfits and all photographic accessories over a certain amount. This enables the man in the street to purchase at the right price what he could not afford before, what he needs over twelve months, free of interest.

THE NAME FRIPPS, SO WELL KNOWN IN SOUTH AFRICA, WILL FIGURE PROMINENTLY WHEN THE COUNTRY'S PHOTOGRAPHIC HISTORY IS WRITTEN.