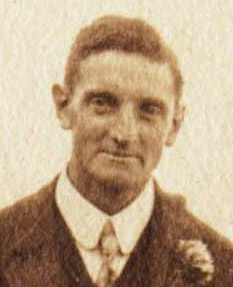 Leopold Henry Fripp


OBITUARY: After a short illness, on Natal Coast, south of Durban, Umtentweni and North Shepstone lost one of its well known figures when Mr. Leopold Henry Fripp passed away on May 10, 1972 in his 98th year.

The funeral service took place at St. Katherine's Church on Monday, May 15 and was conducted by the Rev. John Henderson. His son Paul with grandson, Rodney, from Umtali and his daughter, Zoe from Johannesburg were present.

Mr. Fripp had an outstanding and brilliant career and except for deafness retained all his faculties right to the end. He still spoke French quite well.

He was the son of Dr. H.E. Fripp of Bristol, England and was born in 1874 and educated at Clifton College and Brasenose, Oxford where he was sent down with an honors degree in pure mathematics. (Rod would like to know what year he graduated).

He worked in Greenwich Observatory and the Great Southern Railway prior to sailing for South Africa in a windjammer in 1899.

His first quest was to find his brother, Francis Edward Bowles "Fred", who was prospecting in the country for Gold, and also in Zimbabwe, then Rhodesia, a British Protectorate. Thereafter he joined the staff of St. Andrew's College, Bloemfontein for a year, followed by two years at Bishops Diocesan College, Cape Town.

In 1901 he saw service with the Western Province Mounted Rifles, Cape M.R. which opened up new country to him. After the Boer War he practiced as a land surveyor, having received his diploma while working with surveyor Murray of Cape Town. Leo was the first to survey the Kruger National Park, 1908 - 1911, on contract to government.

Always interested in agriculture and much influenced by his college friend, John Buchan, he combined farming and surveying in the Northern Transvaal.

In 1907 he married Beatrice Lock, daughter of Judge Lock of Dorsetshire. Then in 1914, as a widower, he married Ivy Marion StapIes-Cooke who passed away in June 1971.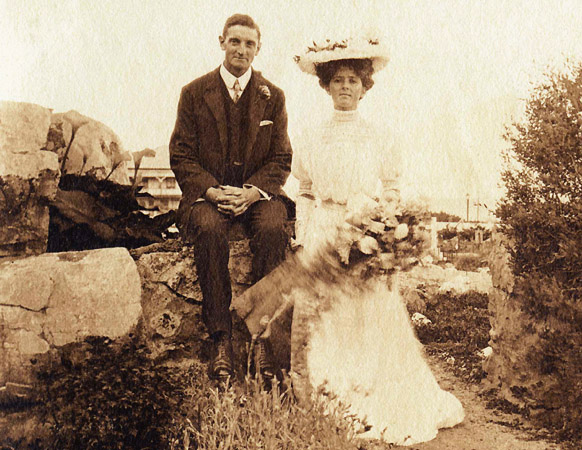 Leopold and Susan on their Wedding Day, at Kalk Bay, nr Cape Town, 4 Sep 1907
He retired to North Shepstone as a result of being crippled in a motor accident, but his courage never failed him. He also suffered a leg wound from a horse kick. He was 72 at the time of the accident, but was not a cripple. He walked with the aid of two walking sticks for the following 26 years.
Mr. Fripp's great attributes were his stoicism and infinite love of nature. A most gentle and loving father, he is sadly missed by his family, a son Paul, three daughters, six grandchildren and three great-grandchildren to whom we extend our sincerest sympathy.