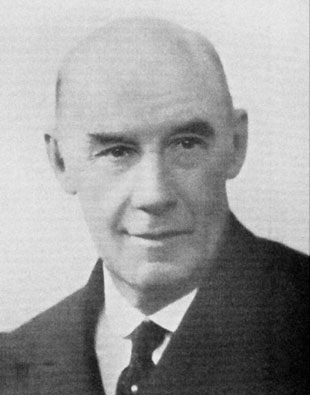 Sir Alfred Downing Fripp


Sir Alfred Downing Fripp was born 12th September 1865, in Blanford, Dorset, the son of watercolourist, Alfred Downing Fripp, and Eliza Bannister Roe. His great grandfather was marine artist, Captain Nicholas Pocock, who was commissioned to illustrate the official biography of Nelson, for his understanding of the intricacies of rigging and his nautical knowledge.

The palette knife, however, was not for Sir Alfred, instead his skilled hands were destined to save the lives of Kings and countrymen, with the razor precision of a surgical blade. He was Surgeon in Ordinary to King Edward VII from 1897 to 1910 and also to King George V from 1910, and to H.R.H. Duke of Connaught from 1909.

He was educated at Merchant Taylor's School, in Charterhouse Square, London and became senior surgeon at Guy's Hospital, where he also lectured and wrote books on the study of anatomy. He took part in the Boer War, arriving at Deelfontein, on 5th March 1900, where he was chief civilian medical officer in charge of the Imperial Yeomanry Hospital, with a team of 21 doctors and 170 medical staff. His wife of two years, Margaret, also travelled with him. It was largely due to Sir Alfred that the RAMC was reorganised because he was so appalled at how things were run. He was rewarded for his services with a knighthood in 1903 and K.C.V.O. (second highest rank of British knighthood) in 1906.

The following year, on 18th September, a caricature of him, titled "Master of the Knife", appeared in Vanity Fair. The artist, Sir Leslie Ward (1851-1922), portrayed many famous people under the pseudonym of SPY.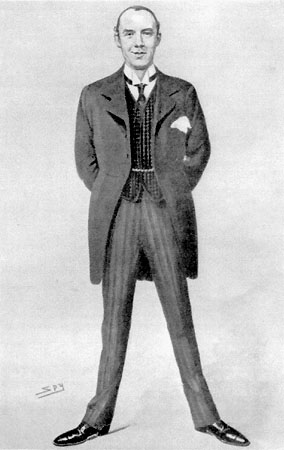 Sir Alfred by SPY, 1907


Among his charitable deeds he was chairman of Ye Ancient Order of Froth Blowers, a fraternity set up for Sir Alfred by Mr. Bert Temple, a wealthy patient and friend, to raise money for children's charities and hospitals. They raised some very large sums of money to help the 'wee waifs' of London's East End. A vivid description of this organisation can be found in their handbook as follows:

`A sociable and law abiding fraternity of absorbitive Britons who sedately consume and quietly enjoy with commendable regularity and frequention the truly British malted beverage as did their forbears and as Brittons ever will, and be damned to all pussyfoot hornswogglers from overseas and including low brows, teetotalers and MP`s and not excluding nosey parkers, mock religious busy bodies and suburban fool hens all of which are structurally solid bone from the chin up`
An article in the Henley Standard reports a visit by the Blowers, in July 1927, to a convalescent home, established by the order, at Brightwell-cum-Sotwell, Oxfordshire. The party consisted of Sir Alfred, who boasted the title of Frothblower No.1, Cloudburst Jack Hayes, Blaster Fred Leftly of Henley and Blowers A. Axtell and E. Willis. They entertained the residents with a rendition of Onward Christian Soldiers and The Froth Blowers Anthem before sitting down to dine.

After Sir Alfred's death in 1930, and Bert's death a year later, the A.O.F.B. was voluntarily wound up, but it's memory is being kept alive by the Friends of the Froth Blowers. For further details, visit the two excellent websites at the bottom of this page.

Sir Alfred was 3rd cousin of actress, Dame Lena Ashwell O.B.E., who was also a great grandchild of Nicholas Pocock. When she was suffering from ill health he advised her to see Dr. Henry Simson at Harley Street. She instantly fell in love with him and they married shortly after.

When not in his London home, at 19 Portland Place, he would join the family at their home in West Lulworth, Dorset. He had spent many holidays on the Dorset coast, with his family, and bought the "Mill House", at Lulworth, in 1911. He retired there in 1925 and two years later had a second home, "Weston", built on the clifftop. He was left a legacy by his good friend, Sir George Holford, and named his new home after "Westonbirt House", Gloucestershire, where Sir George lived and designed the famous arboretum. Weston was designed by the architect, Sir Edwin Lutyens, whose more prominent works include the British Embassy at Washington and the magnificent Viceroy's House at New Delhi. He also designed the Cenotaph at Whitehall.

Sir Alfred died at Lulworth in 1930 and is buried in the family plot at the Holy Trinity church. A fellowship was established two years later at Guy's Hospital in his name.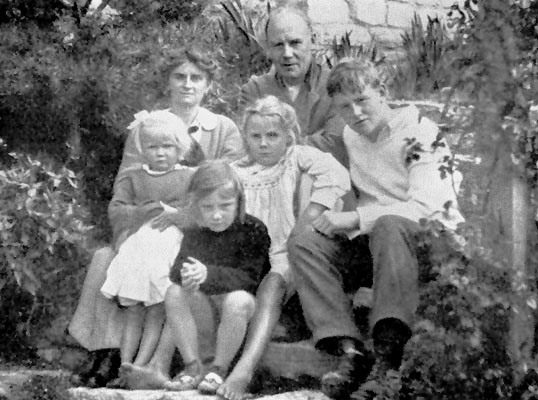 Lady Margaret and Sir Alfred with, L to R: Venetia, Margaret, Betty and Boo (Alfred Thomas)
From Sir Alfred's biography